Elevate Your Bathroom Experience with High-End Design Elements
Introduction
When it comes to creating a luxurious bathroom, it's all about the details. From sleek seamless surfaces to tactile finishes and elegant natural materials, every choice you make can transform your bathroom into a high-end retreat. In this blog, we will explore the key design elements that can elevate your bathroom's aesthetics, including seamless surfaces, tactile finishes, marble effect porcelain, bathroom lighting, natural materials, and industrial fittings.
1. Seamless Surfaces
One of the hallmarks of a bathroom is the use of seamless surfaces. By eliminating visible joints and seams, you can create a smooth and sleek look. Consider using materials like microcement on the walls, smooth, seamless countertops made from quartz or solid surface materials to achieve a luxurious appearance. Additionally, installing flush-mounted showers with frameless glass enclosures will create a seamless and visually appealing focal point.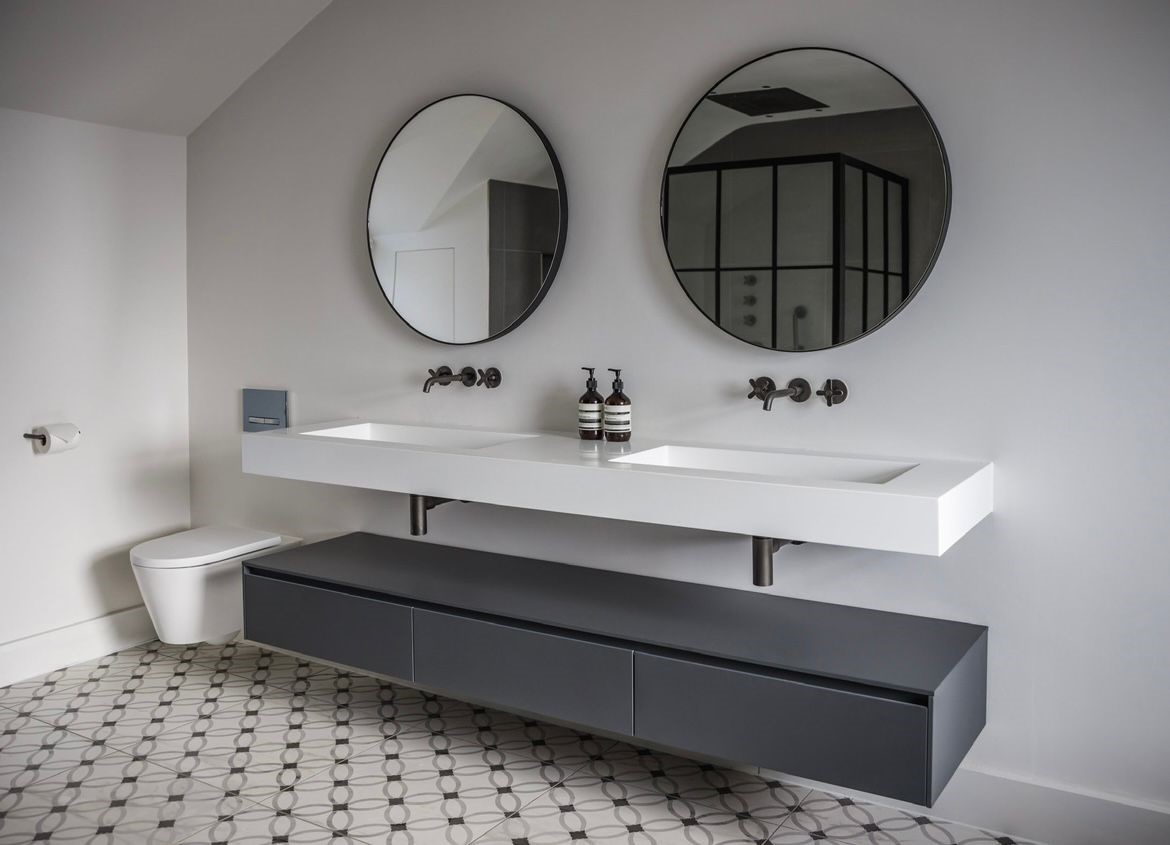 Tile by Tile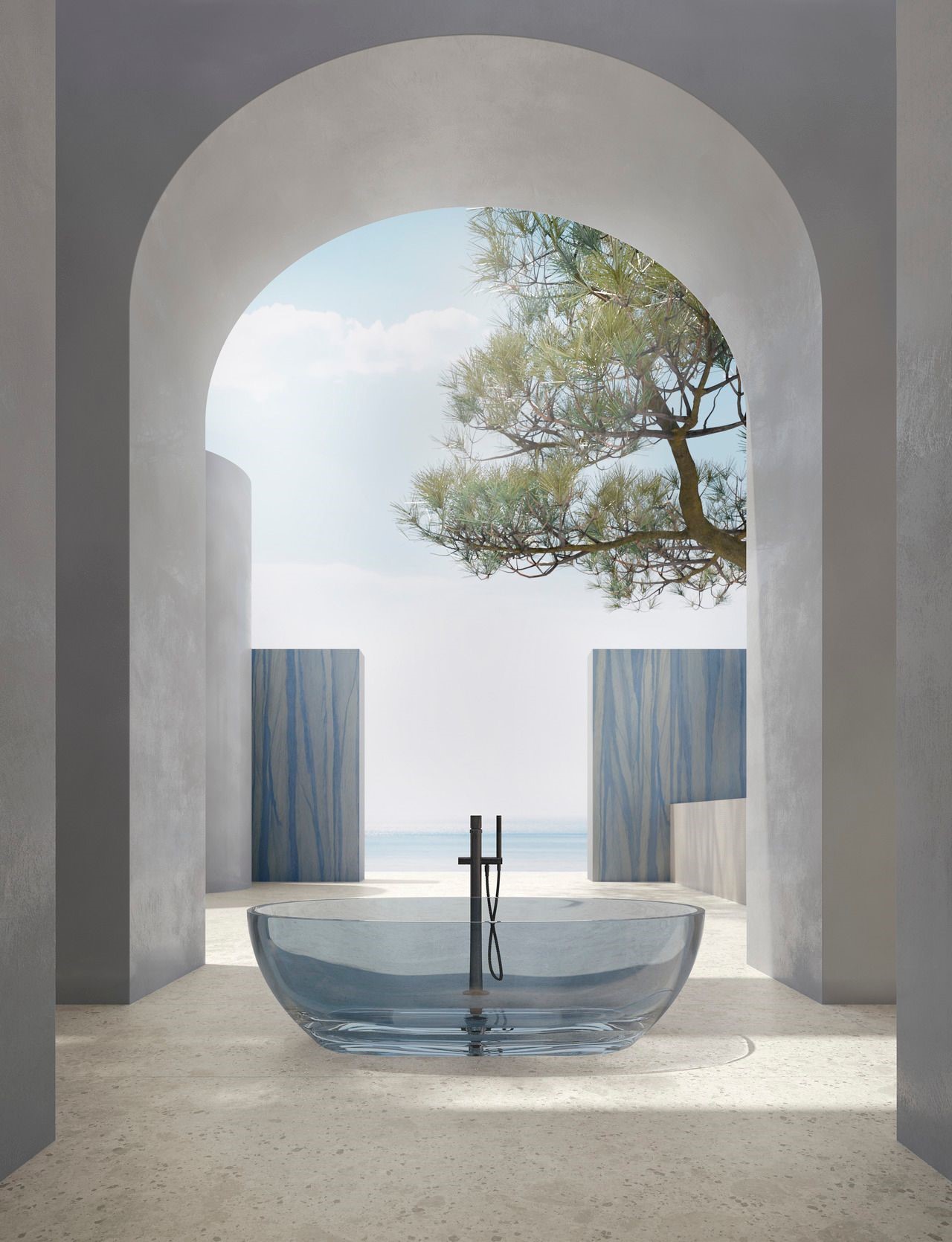 I just love these elements in this bathroom design by Ariostea. Such as the Bianco Greco stone-effect porcelain slabs shown here.
I love the traditional styling of the Devon & Devon bathroom shown here.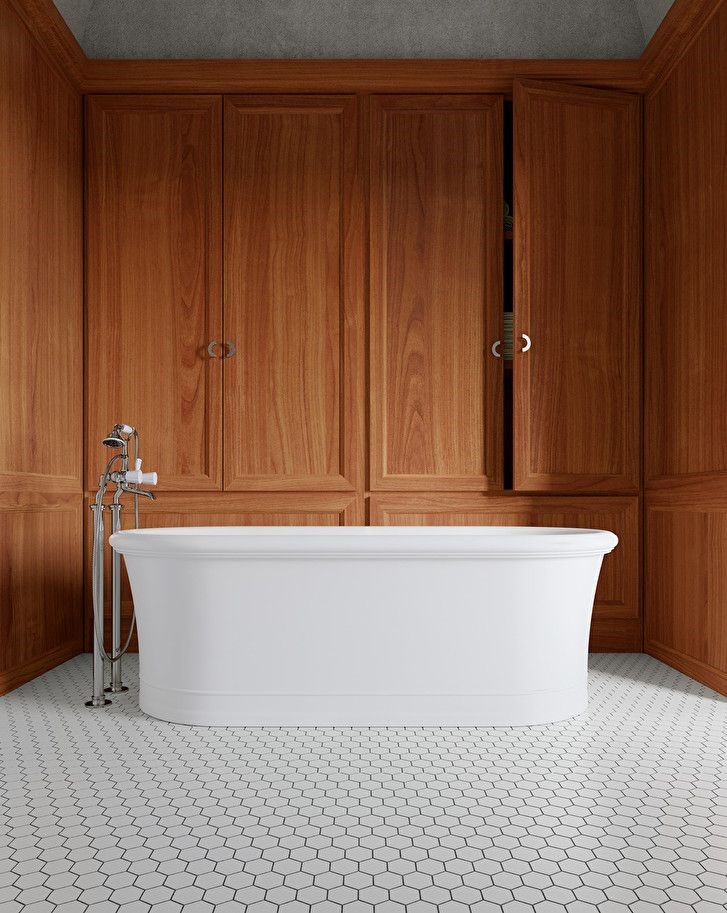 2. Tactile Surfaces
Texture is a wonderful element to incorporate into a bathroom, adding depth and character to the space. Opt for textured tiles on the walls or floors, such as patterned mosaic tiles or 3D textured tiles. These elements not only add visual interest but also engage the sense of touch, enhancing the overall experience of the bathroom.
3. Marble Effect Porcelain
Marble has long been associated with luxury, but its maintenance requirements can be challenging. To achieve the timeless elegance of marble without the drawbacks, consider using marble effect porcelain tiles. These tiles mimic the natural veining and patterns found in marble, providing a high-end aesthetic while being durable, stain-resistant, and easy to maintain.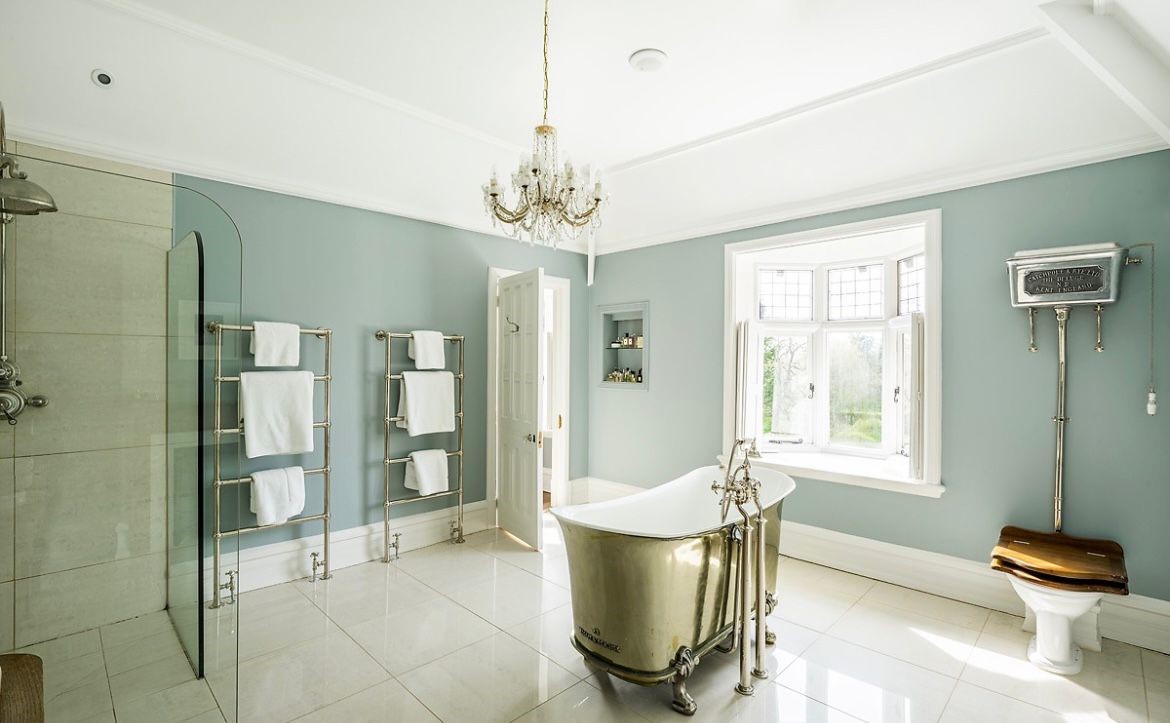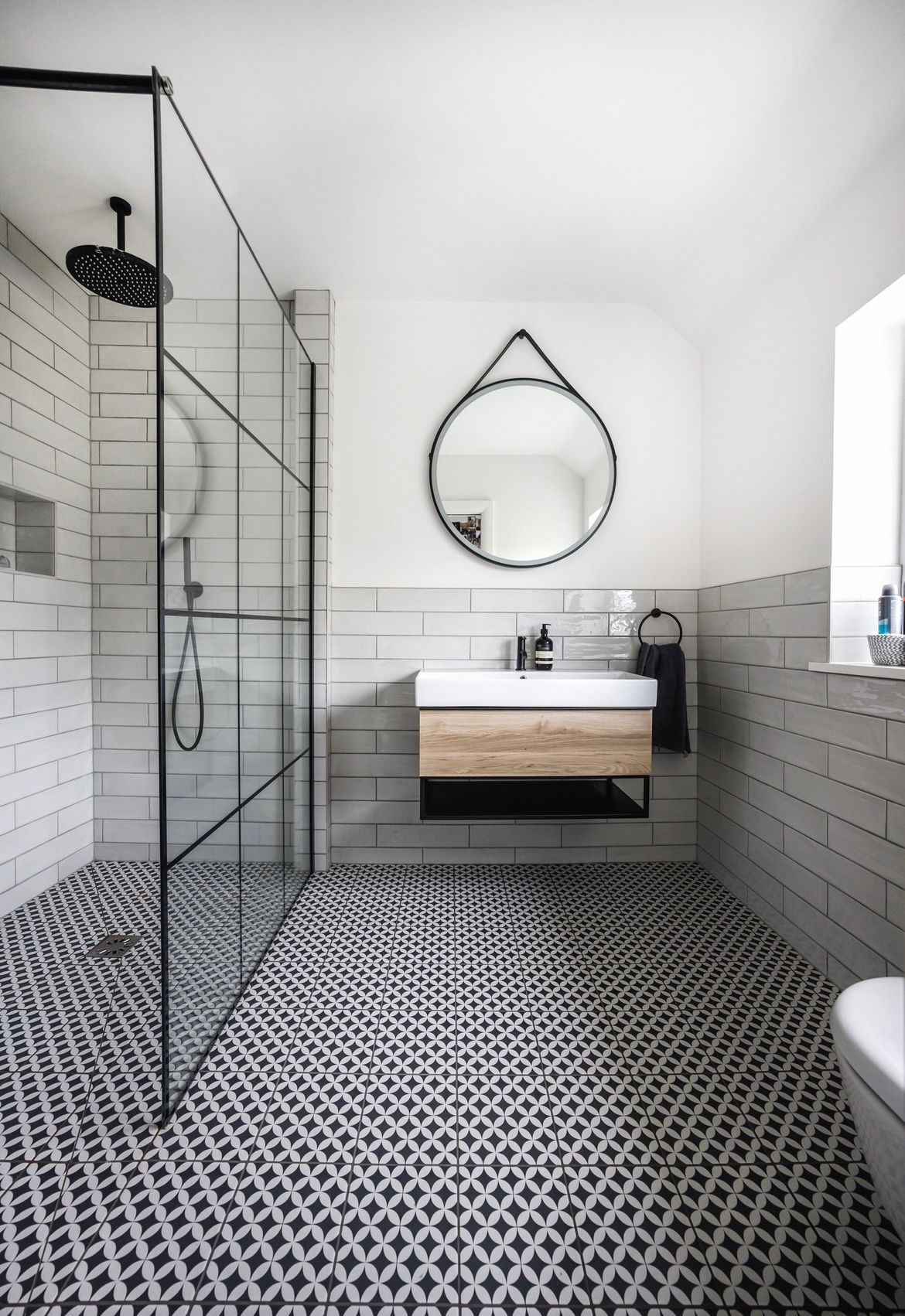 Tile by Tile
4. Bathroom Lighting
Proper lighting is crucial to creating an ambiance of luxury and functionality in the bathroom. Incorporate layered lighting for different purposes, such as task lighting around the vanity area, accent lighting to highlight architectural features or artwork, and ambient lighting to create a warm and inviting atmosphere. Install dimmer switches to easily adjust the lighting according to your desired mood.
5. Natural Materials
Incorporating natural materials into your design adds an organic and luxurious touch. Consider materials like stone, & wood, for vanity countertops, flooring, or accent pieces. By bringing in these elements, you create a sense of connection with nature and add a touch of sophistication to your space.
6. Industrial Fittings
To give your bathroom a modern and contemporary edge, consider incorporating industrial-style fittings. Opt for sleek and minimalist faucets, showerheads, and towel bars with clean lines and metallic finishes like brushed nickel or matte black. These industrial-inspired fixtures can add a touch of uniqueness and sophistication.
Conclusion
Designing a bathroom requires thoughtful selection of materials and a keen eye for detail. By incorporating seamless surfaces, tactile finishes, marble effect porcelain, carefully planned lighting, natural materials, and industrial fittings, you can create a truly luxurious and personalized space. So, indulge yourself and transform your bathroom into a sophisticated retreat that exudes opulence and style.